BIO
A Canadian performing artist, presently living in the San Francisco Bay area, Karen Rae's deep poetic nature, Celtic background and the incandescent beauty of both of her lyrics, and her singing voice leaves audiences spellbound and soul inspired to preserve the natural beauty and wonder of our world. She is an advocate and spokesman for
Deep Ecology
, sustainable community and
visionary leadership
and brings a wealth of wisdom and insight to each conference or concert event
.
Karen Rae's global outreach and career has included performing for
Peace in Africa
as a special guest of the former
President of Zambia, Dr Kenneth Kaunda
. While in Zambia at the president's request, she contributed to several ongoing dialogues for peace and cultural exchange and led a
World Peace Meditation
on the shores of Lake Tanganyika.
Karen Rae served on the Canadian Steering Committee for the
4th United Nations Conference
on
Woman in Beijing
, China and composed a theme song "
A Song for Beijing
"
in six languages for 40,000 women at this event. During the UN agenda, she produced the concert,
A Song For Beijing,
a multicultural fundraising event honouring Vancouver women in the arts and media while raising funds for Bosnian children in Vancouver, Canada.
Karen Rae sang in Belfast, Ireland at
The State Of The World Forum for Peace and Reconciliation
as well as the San Francisco
State of the World Forum Conference.
She was
commissioned
to create a special musical presentation on the Sacred Earth and the Feminine and was invited to serve on a panel for the
New Paradigm Project Initiatives
with esteemed guests such as
Rupert Sheldrake, Marianne Williamson and Deepak Chopra.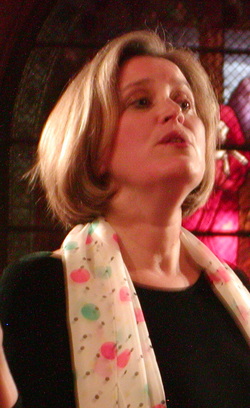 They say, Karen Rae carries singing medicine and is one who inspires the next generation. She has sat with the Bushman of the Kalahari, sung a concert on Safari in the Kenyan wilderness and performed excerpts of her one-women show "Many Women, One Voice" to sold out audiences along the west coast of Canada and the US.

"Many Women, One Voice" is a celebration of the vision and passion of selected special women throughout history who made waves in the world. Eight different characters take us on a journey around the world as seen through the eyes of the unstoppable feminine spirit.

In 2012 Karen Rae produced another sterling musical event called Songs of Grace and Wisdom for the World in Vancouver BC. Canada. One of her trademarks is inviting young talent to join her in this call to action for the community. As usual, she invited some of Vancouver's finest young artists.

Her "ancient wisdom for modern times" in combination with her warm, humorous and adventuresome spirit, gives her a special talent for working with the Indigo generation, young artists, entrepreneurs and eco-leaders for the coming times

About her music she says "What better time than this to walk on water to harness the wind to open our sails. This is a time of singing now and writing songs of hope on every wall."

Karen Rae has also shared music, exchanged wisdom and sat in circle as a peer with traditional elders from around the world. These gatherings of Earth Keepers and Medicine People have included sharing prophecy, ceremony and teachings with members of Hopi, Aztec, African, Native American, First Nations and Inuit and Maori Traditional people.

---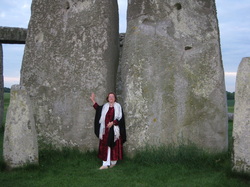 Her global work with Indigenous Elders and Wisdom Keepers of many tribes led her to compose and sing an original song, "
Color Me
" for the
Future Visions Conference
on the
Millennium Summit in NYC as a special tribute to the Yawanawa people of the Amazon Rainforest.
She also served on the Elder's Council as a Celtic Wisdom Keeper for
Beyond the Global Divide
, an international youth leadership summit in Atlanta, Georgia.
Karen Rae feels,
"Indigenous wisdom teaches us to honour the power of our ancestors. This ancestral healing has become an intricate part of my leadership and vision work with others."
She also is a student of Eastern Mysticism including Tibetan, Indian Vedic studies and a practitioner of meditation for over 25 years. Karen Rae Wilson is
truly
a renaissance woman, she addresses the opportunity for finding wisdom, balance and direction in times of uncertainty and chaos through her
music
,
performances
and
speaking engagements
.
---